MAP Centre for Urban Health Solutions
MAP is a world-leading research centre dedicated to creating a healthier future for all.
Through big-picture research and street-level solutions, our scientists tackle complex community health issues — many at the intersection of health and equity. Internationally recognized for groundbreaking science and innovation, MAP has changed the way the world understands the health consequences of social inequality in Canada.
Together with our community and policy partners, we are charting the way to the world's healthiest cities: places where people, communities, and the political, economic, social, environmental, and health infrastructures come together so that everyone can thrive.
How We're Structured
MAP is part of the Li Ka Shing Knowledge Institute of St. Michael's Hospital and is fully affiliated with the University of Toronto. St. Michael's is a site of Unity Health Toronto, which also includes Providence Healthcare and St. Joseph's Health Centre.
---
About Our Name
Why 'MAP'? It's not an acronym. Instead, our name represents our vision and our purpose. We are St. Michael's MAP to a healthier future for all.
---
Even the Odds
MAP and Staples Canada have come together to raise awareness of inequity in Canada and fund the development of program and policy solutions.

MAP Scientists
MAP's clinician-scientists represent the fields of family medicine, internal medicine, nursing, pediatrics, and psychiatry. Our research disciplines include health geography and economics, population health, program evaluation, and social epidemiology.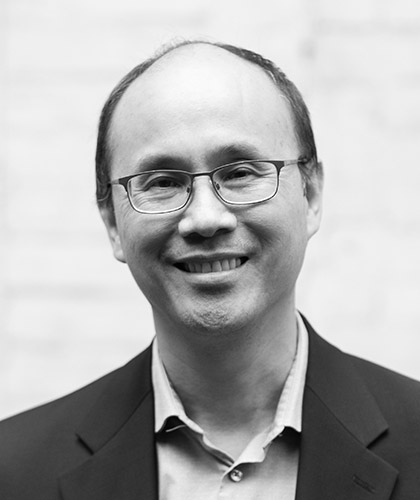 View Full Profile
Dr. Stephen Hwang
Dr. Stephen Hwang is the Director of MAP Centre for Urban Health Solutions. Dr. Hwang is also a physician at Seaton House (Canada's largest men's shelter) and St. Michael's Hospital, and the hospital's inaugural Chair in Housing, Homelessness and Health. Dr. Hwang's research has brought attention to the severe health risks faced by people who are homeless and vulnerably-housed in Canada. He is among the world's most influential researchers in the area of homelessness, housing and health.
MAP Core Team
Christina Salmon, Manager, Research Programs and Partnerships
Brigette Williams, Administrative Assistant
Michelle Catchpole, Research Business Manager
Denese Frans-Joseph, Research Equity Specialist
Emily Holton, Communications & Marketing Manager
Samira Prasad, Communications & Marketing Advisor
Eka Nasution, Strategic Project Manager
Rick Wang, Senior Data Science Specialist