Our Focus is Health Equity Research Data Collection
The Survey Research Unit (SRU) was created in 2009 to consolidate and expand MAP Centre for Urban Health Solution's considerable research expertise.
We provide full research management services including:
Project management
Recruitment and follow-up
Interviewing
Instrument development and programming
Secure data hosting and data entry
Quality control
Data analysis and reporting
"We take the stress of your project off your hands by providing personalized services and adaptable protocols."
Methodology
Case study, Chart reviews, Cognitive interviews, Cross sectional
Delphi, Evaluation, Focus groups, Literature review, Longitudinal, Mixed-methods
Qualitative interviews, Quality improvement, Randomized controlled trial, Surveys
Areas of focus
Health care planning and access to care, Homelessness and housing, Income
Mental health and addictions, Public policy
Populations
One of our greatest strengths is our expertise with recruiting and interviewing diverse populations.
We have experience recruiting and interviewing people who are non-English speaking, have low income, are experiencing mental health, addictions or housing stability challenges, have been victims of violence and are encountering barriers accessing the health care system. In addition, we are experienced with recruiting and interviewing patients, health care professionals and professionals in leadership positions.
We take the safety of our research participants and staff seriously and have protocols in place to foster a safe interview environment.
We use various strategies for recruitment and follow-up including on-site recruitment at community-based agencies and institutions, phone calls and mailouts. We offer flexible options for participants, including evening and weekend availability and convenient locations for interviews.
Meet the SRU Team
Each member of our team is passionate about data collection and data quality. We have a comprehensive roster of trained research assistants, a dedicated core team, and experienced scientific advisors.
Scientific Advisors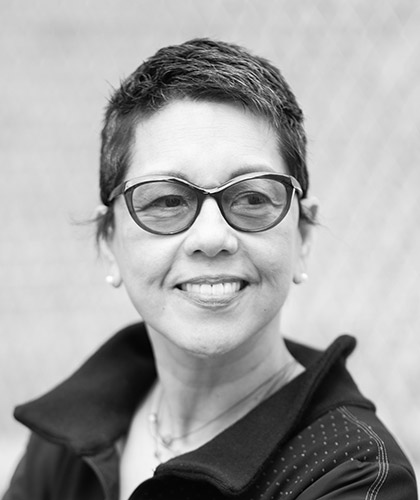 View Full Profile
Dr. Patricia O'Campo
Dr. O'Campo is a social epidemiologist and has conducted a number of longitudinal and cross-sectional studies in the areas of the social determinants of adult mental health, intimate partner violence and children's well-being. She is an expert on a variety of research methods, including traditional epidemiological studies and innovative research methods, such as Concept Mapping and Realist Review. Dr. O'Campo is the interim Executive Director of the Li Ka Shing Knowledge Institute and a Professor at the Dalla Lana School of Public Health.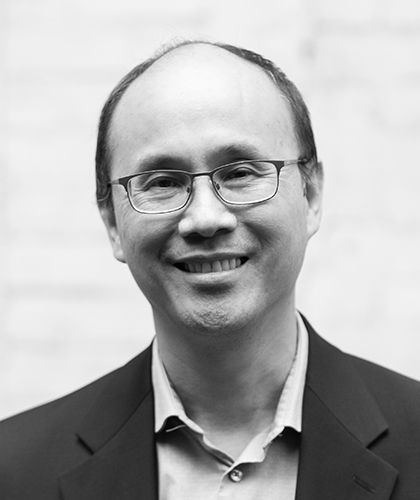 View Full Profile
Dr. Stephen Hwang
Dr. Hwang is the Director of MAP Centre for Urban Health Solutions. Dr. Hwang is also a physician at Seaton House (Canada's largest men's shelter) and St. Michael's Hospital, and the hospital's inaugural Chair in Housing, Homelessness and Health. Dr. Hwang's research has brought attention to the severe health risks faced by people who are homeless and vulnerably-housed in Canada. He is among the world's most influential researchers in the area of homelessness, housing and health.
Core Team Alexandra Carasco
Alexandra is a Research Coordinator in the SRU with a primary focus on recruitment database development, paper and web survey instrument development, as well as data management for the unit. She has a background in psychology and criminology. Alex enjoys an active lifestyle. She exercises regularly and her latest ventures include dodegball and martial arts. Annika Khan
Annika is a Research Assistant in the SRU. She has extensive experience with participant recruitment, interviewing, data entry and quality control. She enjoys working on research projects focused on mental health, affordable housing and other social determinants of health. Her background is in health sciences, with a focus on biology and psychology. Annika loves to travel to explore different settings, cultures and food. Cheryl Pedersen
Cheryl leads the Survey Research Unit and is the Research Project Manager for multiple projects within the Survey Research Unit. Cheryl brings to the Unit many years of research management experience in the health care sector. Her background is in health sciences, with a focus on kinesiology and she is particularly interested in health equity as well as physical and mental health in general. When Cheryl is not working, she is often seen with her nose buried in a book or spending time outdoors, especially hiking. Rebecca Brown
Rebecca is a Research Coordinator in the SRU who coordinates the day-to-day operations of multiple projects. Her work centres around quantitative and qualitative data collection, interviewing and thematic coding. She has helped develop protocols, training manuals and reports for the Unit, shaping best practices for data collection. Rebecca's background is in health studies and her research interests lie in mental health, disease prevention and health promotion program evaluation. Outside of work, Rebecca enjoys the company of family and friends and exploring the city.
Pricing
Our pricing includes a mixture of fixed and variable (time and materials) fees.
Fixed costs include: Project start-up, project management, coordination, and report writing.
Variable costs include: Recruitment and data collection activities based on project size and complexity.