The Science and Practice of Implementation Success
A healthier, more equitable future depends on policy and service innovation – doing things differently – across sectors. However, even the most promising new approaches can, and often do, fail to create their intended impacts.
Learn how to beat the odds and give your equity intervention the best shot at implementation success.
Join MAP Centre for Urban Health Solutions on March 23, 2023 for the second Solutions for Healthy Cities Symposium: a full day of talks, discussion and Q&As with MAP scientists and exciting guest speakers.
Keynote: Dr. Ibram X. Kendi
Dr. Ibram X. Kendi is the founding director of the BU Center for Antiracist Research and author of many highly acclaimed books including Stamped from the Beginning: The Definitive History of Racist Ideas in America, and How to Be an Antiracist. In 2020, Time magazine named Dr. Kendi one of the 100 most influential people in the world.
Dr. Kendi will join the event virtually, in conversation with MAP Director Dr. Stephen Hwang followed by a Q&A with the audience.
Event Program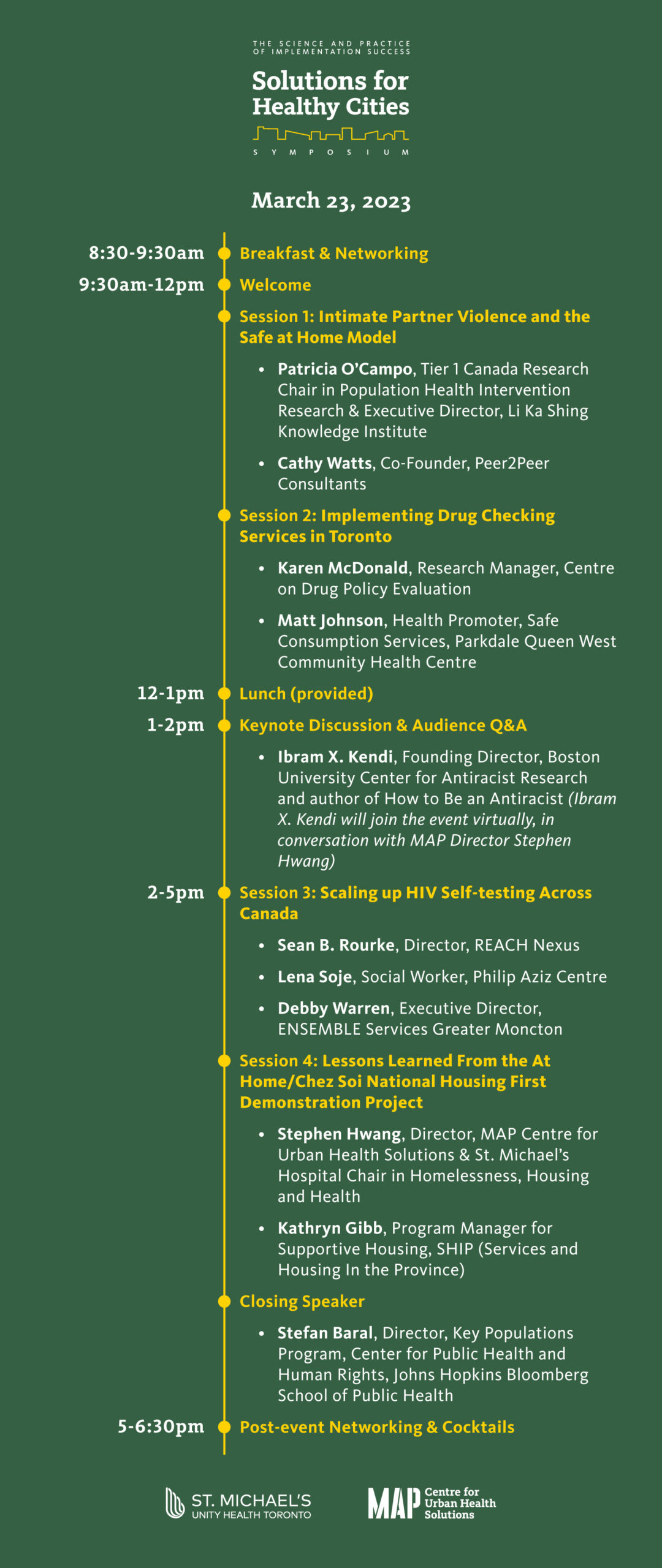 You should attend this event if:
You're part of an implementation team (e.g. service provider staff & leadership, researcher, community expert) working to advance a new program, policy or practice to improve outcomes for populations experiencing disadvantage
You're conducting research or evaluation to help improve equity-focused programs, policies and practices
You're a student (any level) interested in advancing equity-focused programs, policies and practices
You're interested in evidence-based change, and how to be more effective in turning research into action
Come away with the knowledge, skills and tools needed to:
Be more successful in advancing, improving and scaling up complex interventions
Use proven strategies and tools from the field of Implementation Science to avoid and overcome common implementation roadblocks, and ensure consistency and success in scale-up
Be more effective in fostering and benefiting from crucial partnerships with scientific, service provider, and community partners
Connect with others who are working to implement new programs and practices in their communities, and learn from leaders in implementing equity-focused interventions. All sessions will include a special focus on equity and partnerships in the context of implementation – these elements are challenging to get right and are crucial to an intervention's success.
Speakers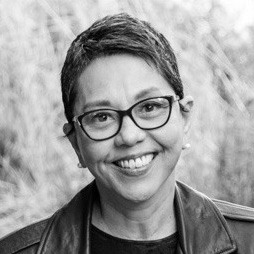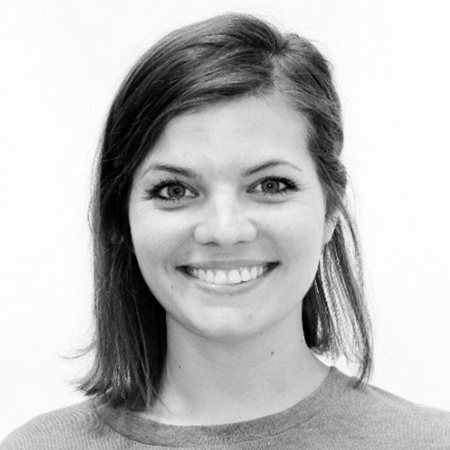 Dr. Stefan Baral, Director, Key Populations Program, Center for Public Health and Human Rights, Johns Hopkins Bloomberg School of Public Health
Kathryn Gibb, Program Manager for Supportive Housing, SHIP (Services and Housing In the Province)
Matt Johnson, Health Promoter, Safe Consumption Services, Parkdale Queen West Community Health Centre
Lena Soje, Social Worker, Philip Aziz Centre
Debby Warren, Executive Director, ENSEMBLE Services Greater Moncton
Cathy Watts, Co-Founder, Peer2Peer Consultants
Questions? Contact Emily Holton at emily.holton@unityhealth.to.

Event Details:
Date: March 23, 2023
Time: 9:30am-5pm, followed by a networking reception 5-6:30pm. View full agenda
Venue: The Symes, 150 Symes Rd, Toronto (map)
Cost: $35.00 ($39.55 incl. HST). Ticket includes breakfast, lunch and reception. If this fee is cost prohibitive, please contact alex@sparkinc.net.
This event is in-person. Masks are recommended.
Registration is now closed.

This symposium is made possible thanks to Even the Odds (a partnership of MAP and Staples Canada), the St. Michael's Foundation, and the generous contributions of our visionary donors.