MAP has launched 10 collaborative solutions networks with a common goal: to effect real-world social change by co-designing and demonstrating what works to address critical urban health challenges in our communities. Learn more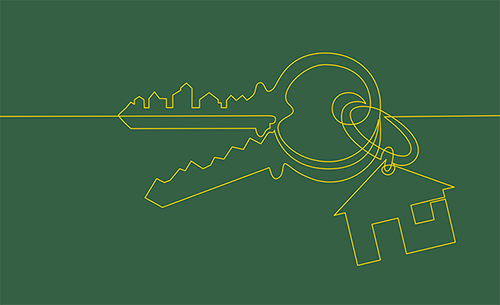 In Canada, more than 35,000 people are homeless each night.
Many people experiencing chronic homelessness have serious physical and mental health problems, and frequent hospital admissions. Housing and health are closely connected; poor health can contribute to housing issues, and vice versa.
The Housing First model, which provides subsidized housing along with case management supports, has been implemented in cities around the world and proven effective for rapidly ending chronic homelessness. However, Housing First is less successful in improving people's health status and social inclusion.
The Solution
The Beyond Housing Network is co-designing and testing an augmented and improved Housing First model that's specifically designed to support people's health and prevent hospital admissions, in addition to addressing their housing challenges. We will implement the new model in Toronto, and rigorously evaluate it through a randomized controlled trial.
Housing First interventions are scaling up worldwide. If our new, more holistic model is successful, it will be of great interest to policy-makers and service providers across Canada and beyond.