MAP has launched 10 collaborative solutions networks with a common goal: to effect real-world social change by co-designing and demonstrating what works to address critical urban health challenges in our communities. Learn more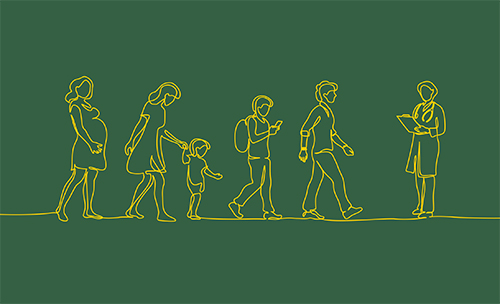 In childhood — and even in the womb — socioeconomic factors (including family income, housing stability, food security and access to health care) can profoundly affect not only our immediate health and development, but also our lifetime risk of disease.
These long-term health effects can be negative, but research shows that they can also be prevented. The key is intervening early with the right programs and services for children and families facing socioeconomic adversity.
The first step to early intervention is early identification through screening. Although multiple studies have examined models for screening children and families for socioeconomic challenges, universal screening for social risk is not traditionally part of routine health care in Canada. In addition, after screening, clear pathways don't always exist to help care providers consistently connect families with existing services.
The Solution
A better, more integrated model of medical care is possible in Canada, but it requires a road map. We are co-designing an innovative model of care that facilitates universal socioeconomic screening, early intervention, and long-term follow-up for children and families facing socioeconomic adversity.
Our goal is to demonstrate how socioeconomic screening and intervention can — and should — be integrated into routine medical care for children and families in Canada.