A new paper published by Unity Health Toronto researchers found most adults experiencing homelessness have faced an incredible burden of childhood trauma.
The paper, published in Lancet Public Health, found nine in 10 homeless adults have been exposed to at least one adverse childhood experience and over half have been exposed to four or more adverse childhood experiences. Previous research in the general population has shown that those exposed to four or more childhood traumas were 17 times more likely to have attempted suicide than those who had not experienced trauma in childhood.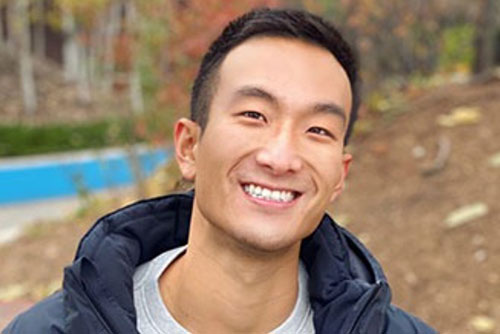 Michael Liu, lead author of the study, is a research coordinator at St. Michael's MAP Centre for Urban Health Solutions, a medical student at Harvard University and a Rhodes Scholar. We spoke with Michael, a Toronto native, about the systematic review and meta-analysis and why he says services must be trauma-informed and there must be a greater emphasis on early-intervention.
The paper sought to answer the question: how often have adults experiencing homelessness had an adverse childhood experience? Why is this important to investigate?
There's lots of literature on adverse childhood experiences in the general public, but I think this is a really under-appreciated aspect of homelessness. Adverse childhood experiences encompass potentially traumatic events occurring before the age of 18 years, such as abuse, neglect, and household dysfunction.
In the late 1990s, studies showed us that early trauma affects health throughout one's entire life course. The accumulation of toxic stress affects just about everything – from our mental health to chronic disease. We know that toxic stress can lead to disrupted brain development, with long-term consequences for learning, behaviour, and broad social outcomes. So we wanted to understand how big of a problem is early trauma in the homeless population, and if it is, what can we do about it? What do policymakers need to know?
Selon une méta-analyse, 90 % des adultes vivant en situation d'itinérance ont subi un traumatisme pendant leur enfance
Un nouvel article publié par des chercheurs de Unity Health Toronto a révélé que la plupart des adultes sans domicile fixe ont subi de lourds traumatismes pendant leur enfance.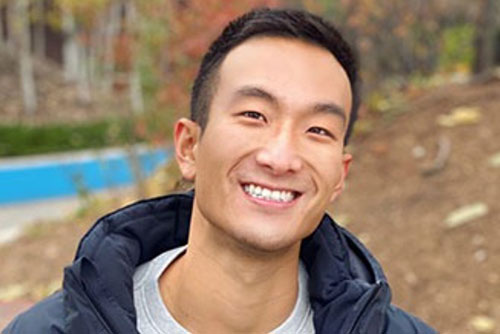 L'article, publié dans la revue Lancet Public Health, a révélé que neuf adultes sans domicile fixe sur dix ont été exposés à au moins une expérience négative dans leur enfance, tandis que plus de la moitié ont été exposés à quatre expériences négatives ou plus. Des recherches antérieures menées auprès de la population générale ont montré que les personnes exposées à quatre traumatismes ou plus durant l'enfance étaient 17 fois plus susceptibles de faire une tentative de suicide que celles qui n'avaient pas subi de traumatisme à cette époque.
Auteur principal de l'étude, Michael Liu est coordonnateur de recherche au Centre MAP pour des solutions de santé urbaine de l'hôpital St. Michael, étudiant en médecine à l'Université Harvard et boursier Rhodes. Nous avons discuté avec Michael, originaire de Toronto, de l'examen systématique et de la méta-analyse ainsi que des raisons pour lesquelles il estime que les services doivent tenir compte des traumatismes et insister davantage sur l'intervention précoce.