MAP has launched 10 collaborative solutions networks with a common goal: to effect real-world social change by co-designing and demonstrating what works to address critical urban health challenges in our communities. Learn more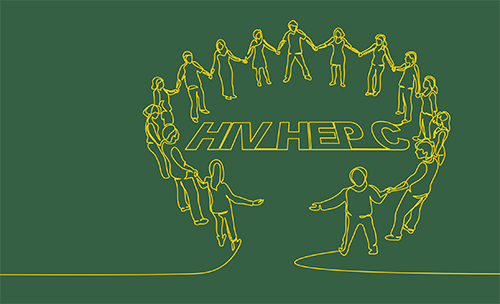 For the first time in history, the end of the global HIV epidemic is within reach. Yet in Canada, new cases of HIV are rising in number, and one in seven (estimated 9,000–10,000) people with HIV don't know that they have it.
New medications can cure Hepatitis C (HCV), but there are still more than 250,000 cases across the country.
Reaching the undiagnosed will be the key to eliminating HIV and HCV in Canada. This is the critical first step to treatment for those affected and to preventing further transmission.
The Solution
Our national network is working to bring effective, accessible HIV and HCV diagnostic tests to the people that need them, and to link the newly diagnosed to the care they need.
This means generating the evidence needed to get self-tests/home testing for HIV and HCV, along with other point-of-care options, approved for use and brought to market in Canada. We're also identifying and developing other testing options that are easy to access for those who are at highest risk of HIV and HCV. To ensure that diagnosis leads to treatment, we are strengthening and clarifying pathways to care for the newly diagnosed, especially among populations that have traditionally been underserved by the health care system.